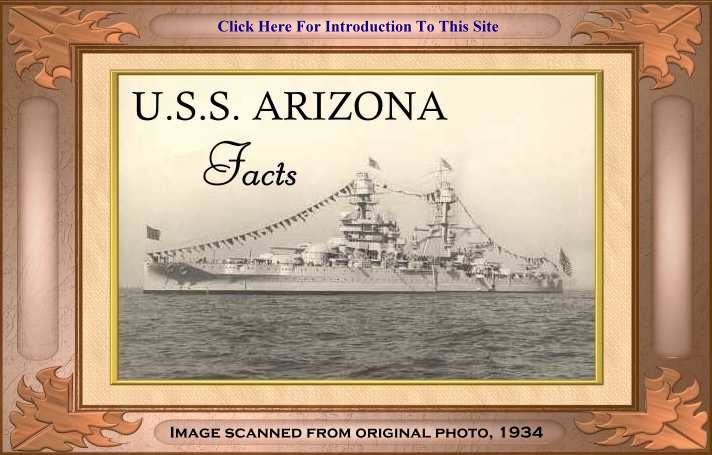 Attention Visitors
7 Dec 2017
On this day I want to take a moment to let you all know that I am well
and still working to preserve the memory of the U.S.S. Arizona and her crew.
Pearl Harbor is still very much in my heart and mind and I am
still gathering information.
As many of you know I am a widow and am approaching 94 years this
January and I do this work myself. My health is fine and I will never stop
doing my best to keep the information about this ship available to
anyone who wants to know. And thank you all for following my website and
keeping the remembrance alive.

Please feel free to call 623-544-3081.
Thank you, ~ Lorraine Marks-Haislip
Copyright © 2002-2018 Lorraine Marks-Haislip